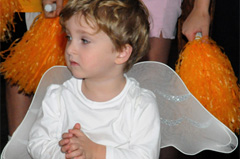 High Holiday Family Services

Hebrew Wizards wishes you a year 5777 filled with Health, Happiness, and Peace. Please join us to experience the Jewish High Holidays like never before.

Our unique and Spiritual High Holiday services allow us to pray from our hearts. Including beautiful poetry, song and traditional prayers we bring to life a service filled with meaning and spirit. From the insightful sermons from Rabbi Deborah, to the beautiful chantings of the Teens, we lead with meaning and creativity. So Lizzie, Jon and Michael, with guest singers Blake Judelson and Micole Himelfarb, bring to life the music, with heartfelt expression and compassion.

The Teens help lead the services with their beautiful readings and thoughtful poetry. We use the beautiful sanctuary of the First United Methodist Church where we use this holy space to congregate and pray as a community.

The Jewish Year, is 5777, beginning in the fall of 2016. It is our New Year as we celebrate how we each can make a new beginning for ourselves and wipe our slate clean and begin again. We think of ways we want to become better people and we have 10 days to reflect before Yom Kippur, The Day of Atonement.


High Holidays 5777


Rosh Hashanah
Rosh Hashanah Day 1 Services
Monday, October 3rd
10:30 AM - 12:15 PM
Methodist Church
Rosh Hashanah Day 2
Tuesday, October 4th
10:30 AM - 12:15 PM
Rabbi Deb's home


Yom Kippur
Yom Kippur Eve (Kol Nidre Evening)
Tuesday, October 11nd
7:30 - 8:45 PM
Methodist Church
Yom Kippur Day
Wednesday, October 12th
10:30 AM - 12:15 PM
Methodist Church
Neillah & Break the Fast
Wednesday, October 13th
6:00 PM - 8:30 PM
Rabbi Deb's


Sukkot
Sukkah Building & Decorating
Tuesday, October 18th
4:30 PM - 6:30 PM
Rabbi Deb's


Simchat Torah
Torah Parade
Sunday, October 23rd
9:30 AM - 12:00 PM
Wizards Building


Wizards High Holiday Tickets

High Holiday ticket donations $180 per person or $500 per family.

Hebrew Wizards
C/O Rabbi Deborah Salomon
130 Cummings Point Road
Stamford, CT 06902


Help us make Hebrew Wizards even more fun and exciting for children, teens and families

Please feel free to Pay through Venmo in 1 or 2 installments.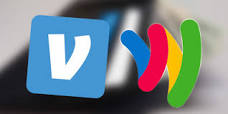 Make a donation via PayPal even if you don't have a PayPal account. Simply click the Donate button below.



Hebrew Wizards is a not for profit 501(c)3 organization.
©2015 HebrewWizards, Inc. The Hebrew Wizards name, symbol and all contents of this website are copyrighted. Site design and hosting by
LinuxHostingPlans.com