Better2B
New This Fall. Making The World Better Together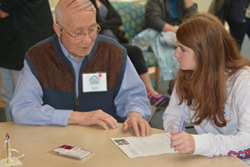 A new community service program for all ages. After receiving a Legacy Heritage Grant for 2 years to launch the Better Together program, we now can enjoy Hebrew Wizard's very own Better2B Program. This community service outreach program is a great way to make a difference. We will be working with seniors, helping to rescue pets, assisting at homeless shelters, bringing activities to rehab centers, shopping for the elderly and singing our original songs. The Wizards Better2B program is a way we can lend a helping hand. Monthly Saturday activities have been organized from 10:45 - 12:00pm. Each time we meet, we create Mitzvah Moments. Please check back here for information on dates and places that you can assist those in need.



Better2B Schedule 2018-2019: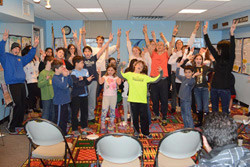 September
22nd The River House
October
20th Breakfast at the Men's Shelter
November
10th King street Rehab Center
November
21st Men's Shelter Bring & serve Dinner
December
8th Mews Senior Center
January
12th Morning Run in NY City
February
1st Share Shabbat @ Atria
February
23rd Ronald McDonald House
March
9th Pet Rescue
April
12th King Street Rehab Center
May
4th The River House
© HebrewWizards, Inc. The Hebrew Wizards name, symbol and all contents of this website are copyrighted. All rights reserved.